Works
THE GATE HOTEL KAMINARIMON by HULIC
1Property2Planning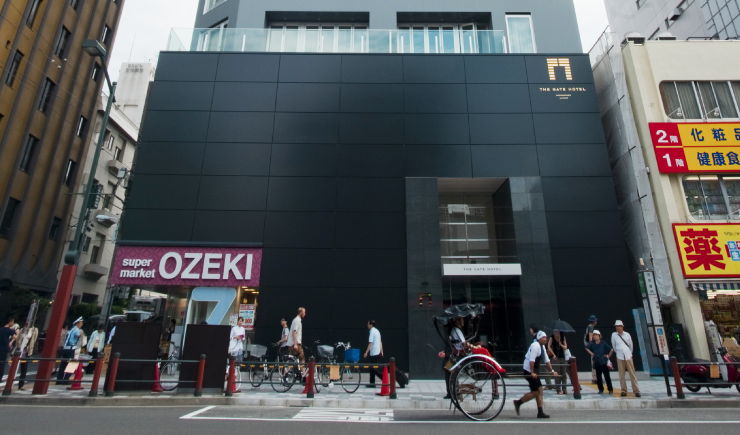 Sakia Hospitality manages hotel operations for THE GATE HOTEL KAMINARIMON in Asakusa, currently owned by Hulic Co., Ltd. We have been engaged in the hotel's activities since its development stages in the form of basic concept development, designer selection, brand name formulation, basic blueprint composition, business plan development including commercialization, and the development of a new high-quality, high-efficiency operation method.
During its development stages, we seconded our employees to the hotel to oversee all preparation activities including visual identity, pre-opening marketing, and hiring. Following the opening, we have continued its management under management contract, achieving ADR, occupancy rate, and GOP that have surpassed the original business plan. All of this has resulted in a great reputation in the hotel and real estate markets.
A new business model has been constructed to maximize profit per unit area, leading to long-term stability that sees no need to compete on price.
With a view of the popular Tokyo Skytree and bustling town of Asakusa, the hotel is designed for personal use as a relaxing weekend hideaway to escape the stresses of daily life. Guests are welcomed with personalized service by the staff, a 24-hour restaurant and bar, and a rooftop terrace and bar.
The hotel specializes in custom-made experiences, offering touches of Japanese ryokan-style hospitality for 5-star hotel quality on a 3.5-star budget.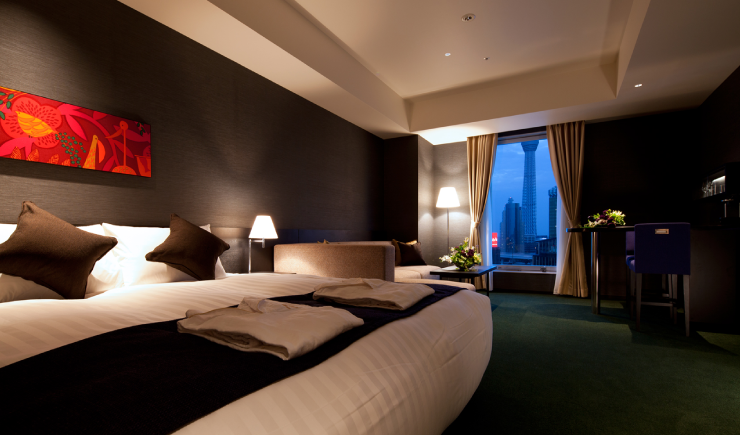 Hotel Data
Hotel Name THE GATE HOTEL KAMINARIMON by HULIC
Opening Date August 10, 2012
Number of Floors 14 above ground (Hotel is floors 3 to 14)
Parking None
Property Dimensions Site area – 1,036 square meters, Total floor space (hotel only) – 5,587 square meters
Guest Rooms 136 rooms
17 Semi-Double Rooms/15 ㎡, 48 Twin Rooms/24㎡, 39 Hollywood Twin Rooms/24㎡, 8 Double Rooms/24㎡, 8 Corner Twin Rooms/32㎡, 6 Deluxe Twin Rooms/37㎡, 6 Deluxe King Rooms/37㎡, 3 Suite Rooms/ 48〜58㎡, 1 Universal Room/27㎡
Other Restaurant, Bar, Rooftop Terrace